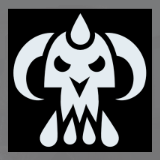 The Bestiary can be accessed from the Scribe in Castle Draydon. It is an archive of all the enemies you will face during the campaign. It also lists all the enemies' stats, their strengths as well as their best counters, providing the player with basic strategies on how to defeat a specific enemy unit.
SkeletonsEdit
Ad blocker interference detected!
Wikia is a free-to-use site that makes money from advertising. We have a modified experience for viewers using ad blockers

Wikia is not accessible if you've made further modifications. Remove the custom ad blocker rule(s) and the page will load as expected.